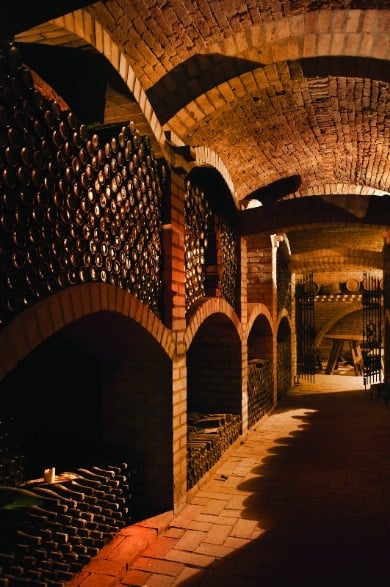 Once you have bought your wine it needs to be kept well as most wines are certainly worth keeping for some time in the bottle so as to enjoy at their best.We can advise on managing your existing wine portfolio including new acquisitions, storage, consuming and selling at the right time.
Private or personal, restaurant/bar and hotel wine collections require a tremendous amount of research, planning and an ability to make numerous, confident decisions. A well-stocked collection or cellar should be able to provide wine for every occasion. It gives you a choice every time you serve wine, pairs well with the food you serve and provides joy and excitement when you open a bottle from your own collection.
Main factors to consider in cellaring:
While even relatively small collections can be very satisfactory, if well composed, there are still numerous decisions to be made. What style of collection? How many bottles? Focus on certain regions, varieties, vintages, or producers? What wine for the future? Which wines age well? Which wines could be perceived as investments? To purchase for an investment collection or maybe a cellar that serves for tasting events?
We will help with these decisions, as well as with budgeting, acquisitions/liquidations, logistics, tracking, periodic inventories, reordering and maintenance as well as ongoing development and management to create a personalised collection that you can be proud of.
What next? Call us on 07434 679 202 or email us for more information.