Clusters to Wine was established in 2009 by Sommelier Akos Hervai who, having worked professionally for many well-known businesses, decided to set up as a fully qualified Personal Catering Sommelier and Wine Service. Akos has won the prestigious Restaurateurs Association Trophy of Great Britain. The past 10 years Akos has been one of the guest speakers at Earl`s Court at the Restaurant Show for the Academy of Food & Wine. One of Akos's great strengths is his "Can Do" attitude. More than thirty years experience has fine-tuned his success as a sommelier. A perfectionist by nature he is very passionate about maintaining the highest service standards throughout the wine and catering industry.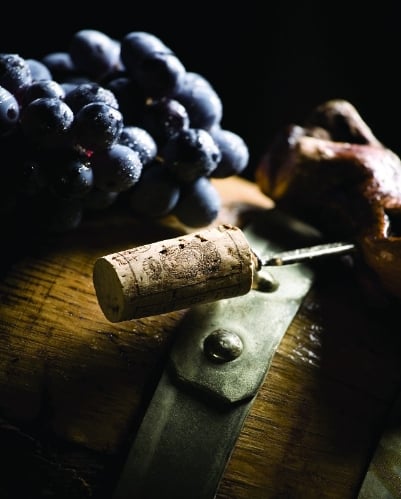 Company Philosophy
Our business philosophy involves product knowledge of food and wine pairing, where the essence of service of wine combined with food are of the upmost importance with a high standard of etiquette and discretion. The proof is in the practice. Creating ambience and flair for all occasions is important and essential for the event to be fully successful.
Why should you use a Sommelier?
Wine needs pampering, after purchasing and prior to serving. The other main factor is to be able to have wine that pares well with not only the dishes to be served but also the seasonal differences. Having a Sommelier at your event will bring a world of experience of fine dining to the occasion. Try our wine dinners service and we will take your understanding of food and wine to a new level and we strive to share our experience with your/our Clients.
What next? Call us on 07434 679 202 or email us for more information.